In order to affirm the quality of building materials products, and to meet legal regulations before circulating products on the market,  Hoang Son Fly Ash And Cement Joint Stock Company have trusted to choose Vinacontrol CE to perform the contract certification. regulations, conformity with construction material product standards, and ISO 9001 management system certification for the Company.
Hoang Son Fly Ash And Cement Joint Stock Company were first established in 2003 at Quang Trung Street, Group 13, Bac Son Ward, Tam Diep City, Ninh Binh Province, Vietnam. After nearly 20 years of constant efforts, Hoang Son has now expanded a large-scale factory with a total investment of hundreds of billions of dong in Long Hau Industrial Park, Hamlet 3, Long Hau Commune, Can District. Giuoc, Long An Province, Vietnam.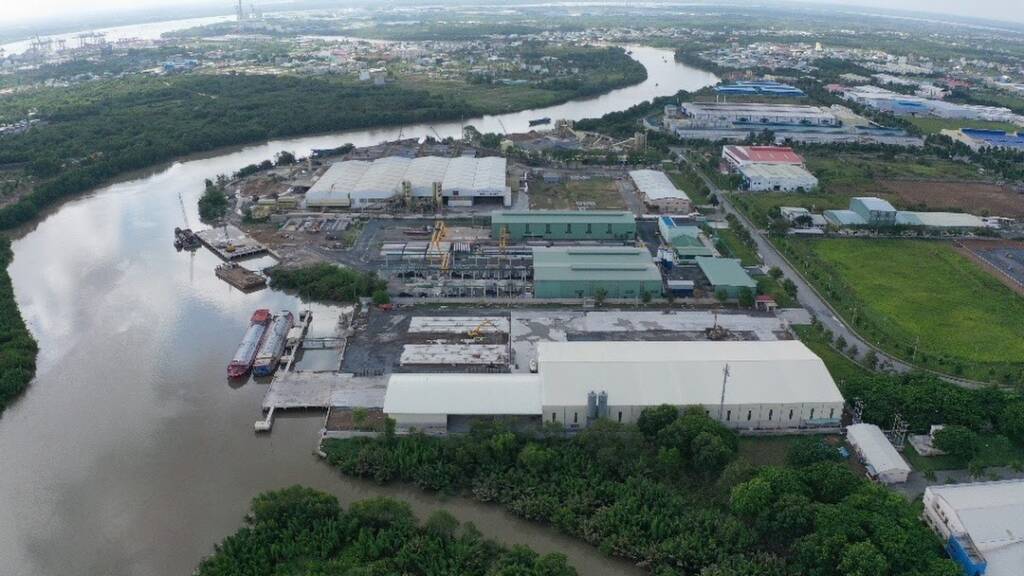 Currently, besides the brick factory in operation, urgent completion stages for Hoang Son fly ash factory are also underway, which promises to be a solution to partially solve the impact of ash and slag. coal-fired power plants are to turn them into construction materials, ash selected as a concrete admixture, slag as a cement additive, foundation reinforcement materials, leveling materials, unburnt bricks, lightweight concrete bricks, and concrete bricks. pressure… contribute to environmental protection.
Introduced from longtime partners, Hoang Son Fly Ash And Cement trusted and selected the Certification Body – Vinacontrol Certification and Inspection Joint Stock Company (Vinacontrol CE) as a companion to provide the best quality products. Quality certificate for:
Every year, Vinacontrol CE evaluates and tests dozens of test samples produced and developed by Hoang Son Fly Ash And Cement. Enterprises constantly update new products, different sizes to match market needs, so the strict requirements on product quality are also paid great attention by enterprises.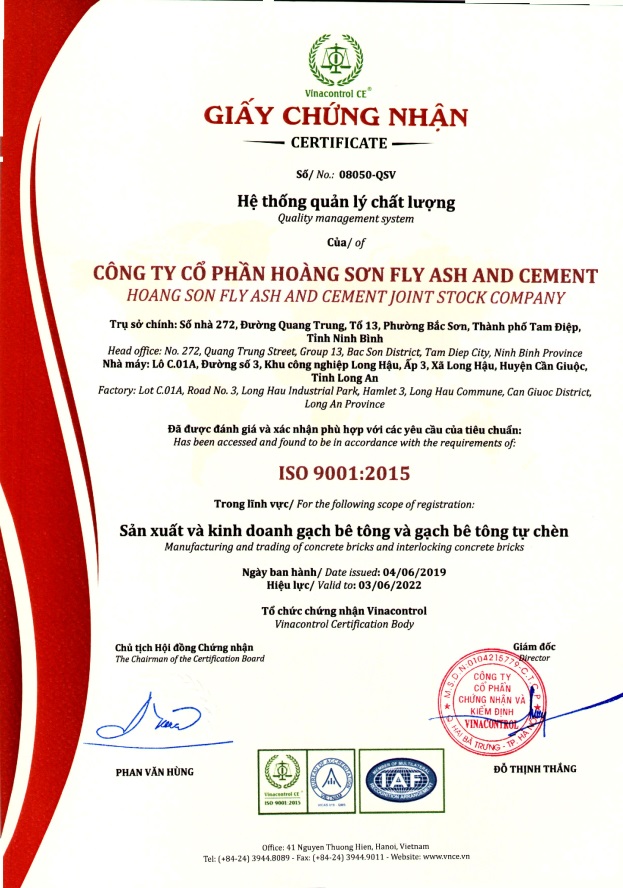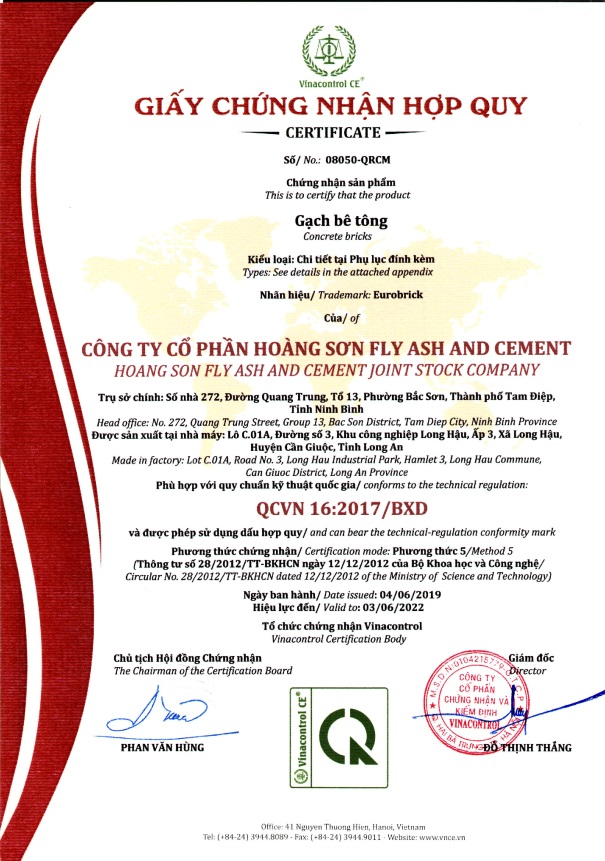 Currently, Hoang Son Fly Ash And Cement is also an important partner of Vinh Tan II Thermal Power Plant and Vinh Tan I Thermal Power Plant. The company regularly uses fly ash (dry), transported by specialized ships. This affirms the great position of the enterprise and proves the confidence and long-term steps of the company's leaders.